Smart Blue-Green Roof - Wavin PolderRoof
Welcome to the PolderRoof
Wavin offers a new solution for smart rooftop water management, Wavin PolderRoof, and is now helping cities think about water as a closed loop resource from the first drop of rain to the final runoff. Rooftops offer extensive opportunities for climate adaptation, both in the private and public sectors, and can be used to create more liveable and greener urban spaces, for more climate-resilient cities of tomorrow.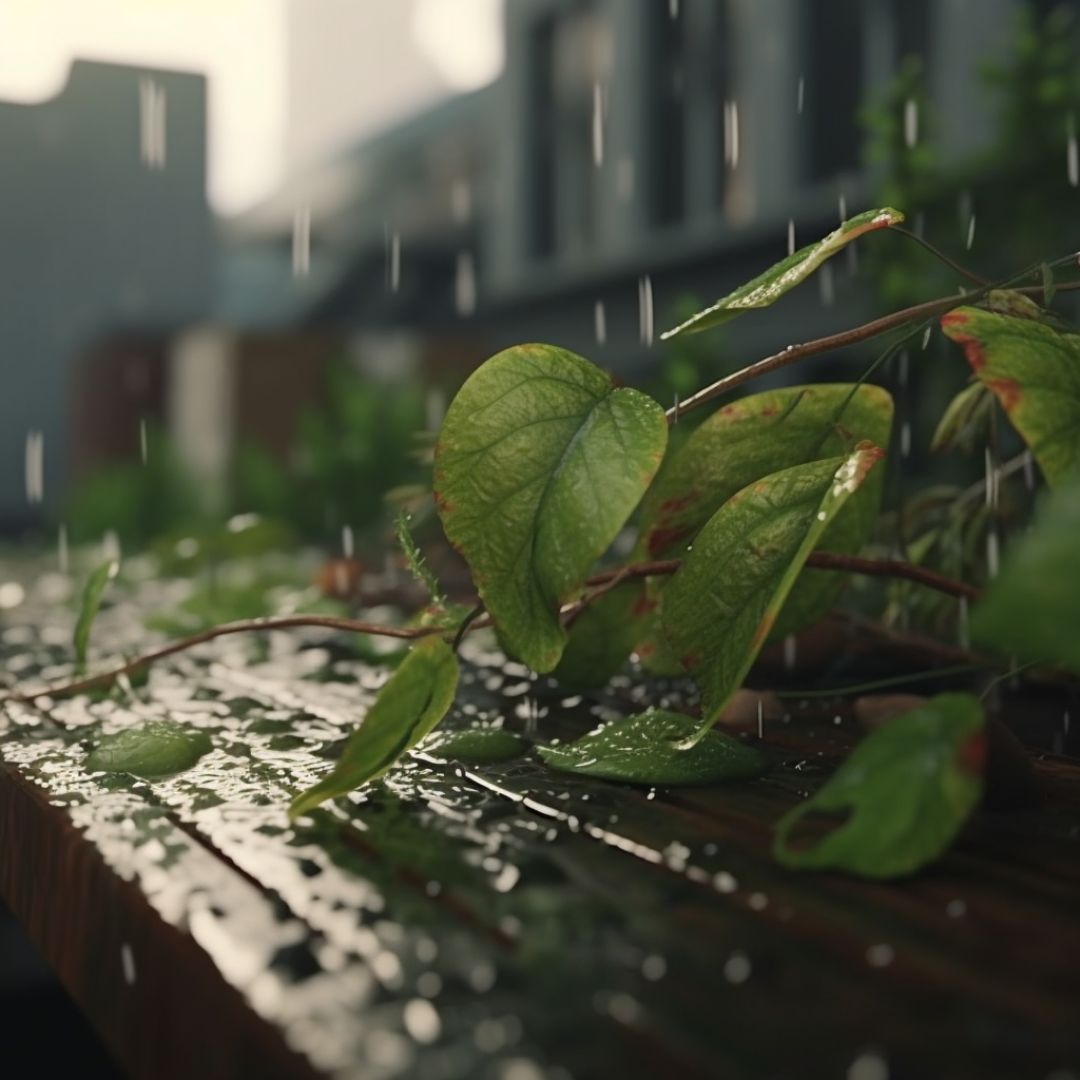 Urban Climate Resilience in the Making
Imagine the incredible transformation our cities can undergo as we discover innovative ways to enhance their comfort and livability in response to the changing climate. By revolutionizing our water management systems, optimizing the energy efficiency of our buildings, introducing more green urban spaces, and nurturing urban biodiversity, we have the power to shape the cities of tomorrow. These cities will be vibrant spaces where we can not only survive but truly thrive.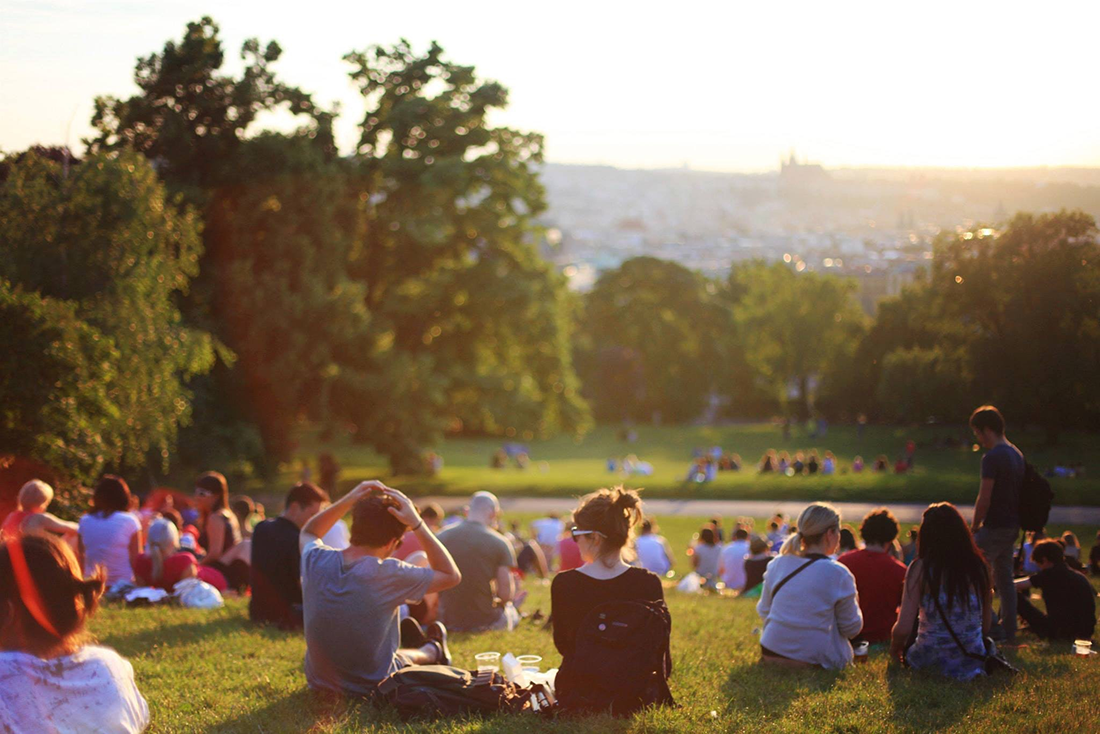 The headline Crafting liveable cities for the future
Significant challenges need smart solutions to overcome. But by embracing effective technologies like smart blue-green roofs, we can overcome them. We can and we must,adapt to our rapidly changing world. A smart-blue-green roof offers a solution that can deliver effective water management and more. It is the kind of technology that will become increasingly important in the near future, as our climate changes and our cities evolve.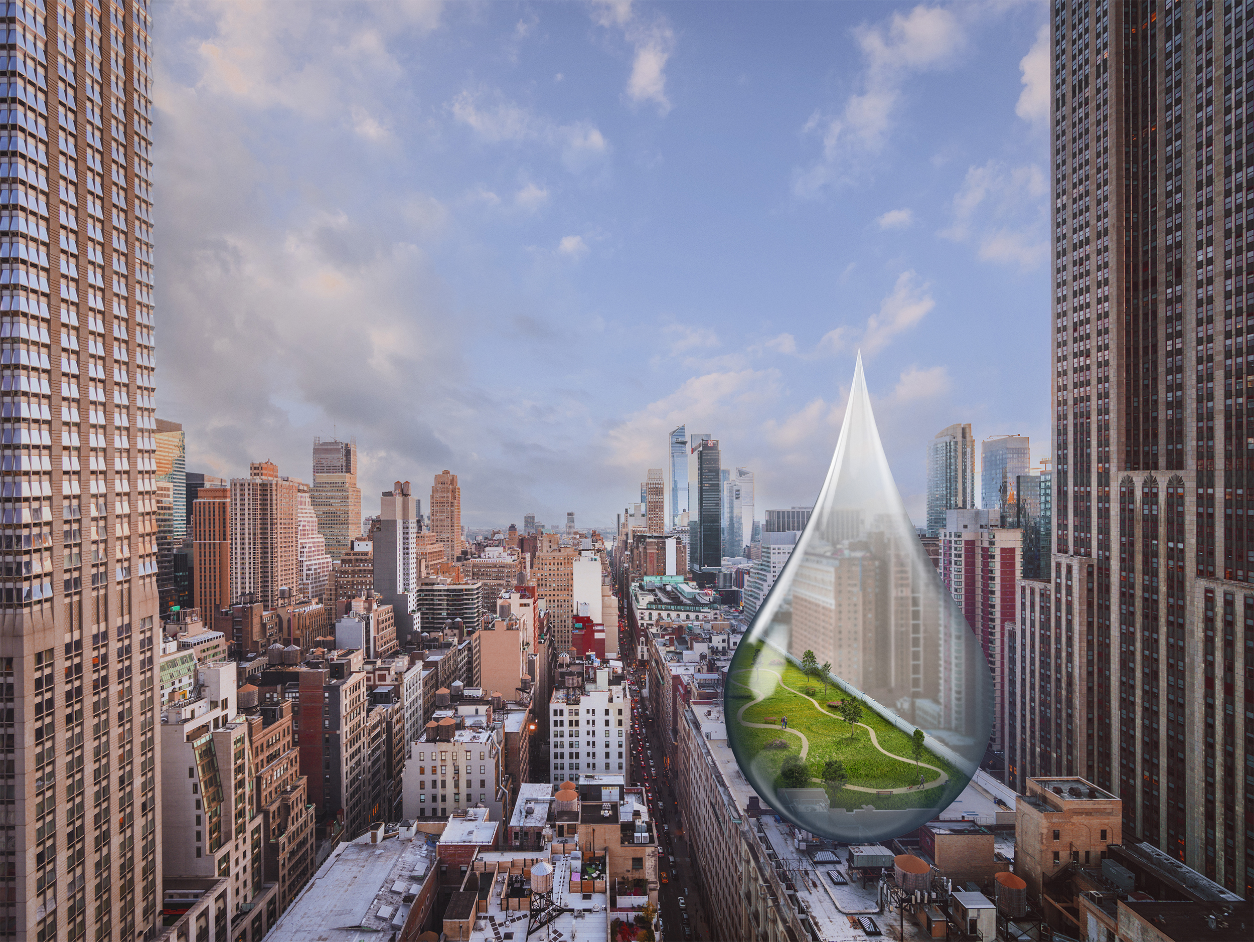 How does the Wavin PolderRoof work?
The PolderRoof transforms flat roofs in existing or new buildings into intelligent and controlled water reservoirs with integrated irrigation function. Consisting of a horizontal attenuation layer, sensors for water levels and weather conditions, and a platform with access to weather forecasts and with hyperlocal rain data reconciliation, the system decides how best to deal with rainwater.The aim is to work toward a positive water balance; to store and make available as much water as possible and necessary for plants, but also for evaporation, building cooling, or water reuse, especially during the growing season.
In times of more frequent water shortages and drought, the roof storage can also be actively replenished via another - ideally sustainable - water resource, always making the smartest decision for the most sustainable use of water. With its advanced technology, the PolderRoof contributes to improving biodiversity, urban climate resilience and building efficiency, and forms an indispensable foundation for any type of flat roof - whether green roof, roof garden or solar roof.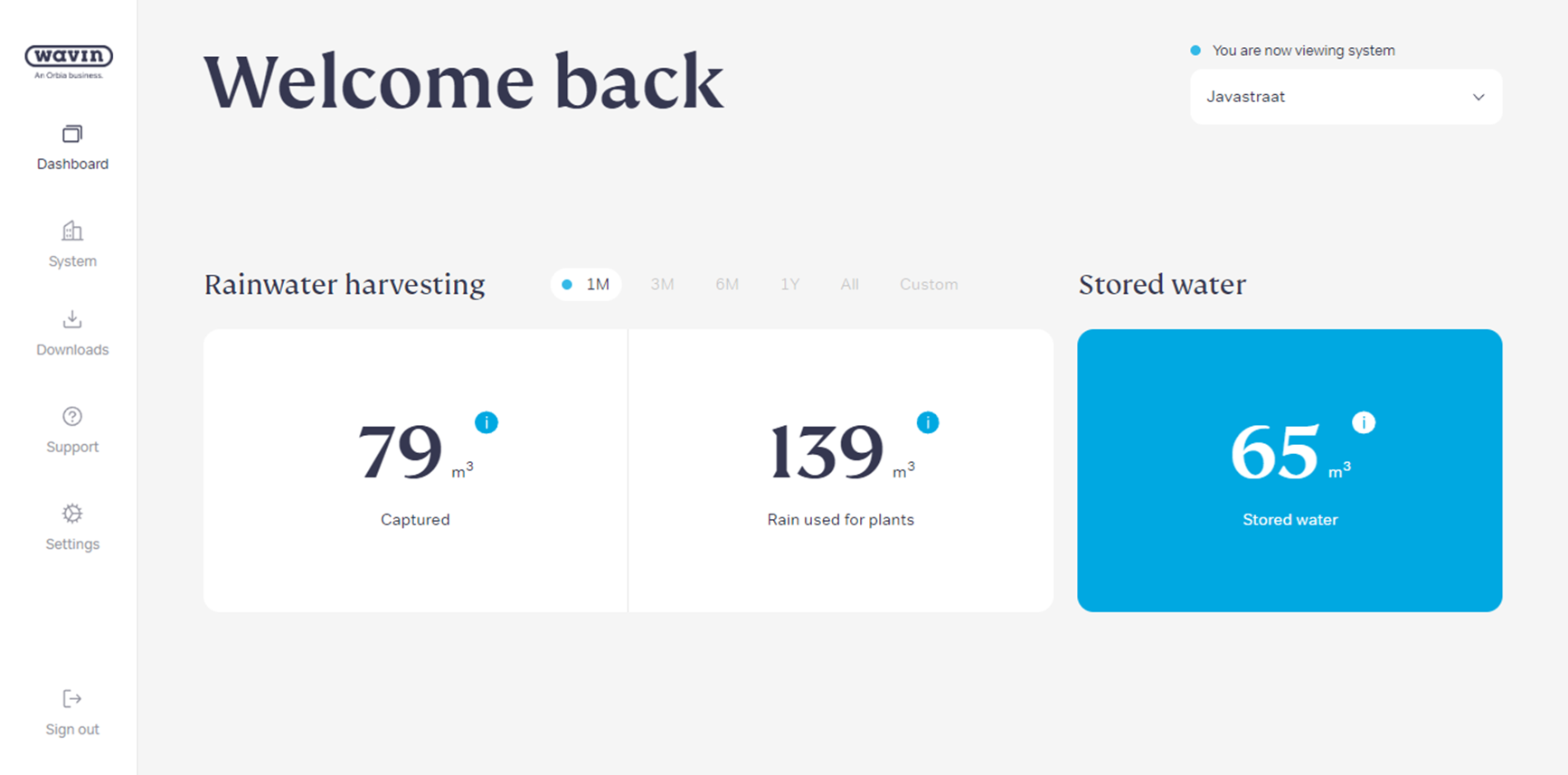 Smart water management with Wavin PolderRoof platform
This platform provides a lot of insights and gice control over Wavin PolderRoof system. Benefits for example:
Dashboard:
view system notifications and get real-time information
System:
Selecting devices to see the sensor readings or Historical charts
Downloads:
– Select a date range and download data from your devices
Wavin PolderRoof overview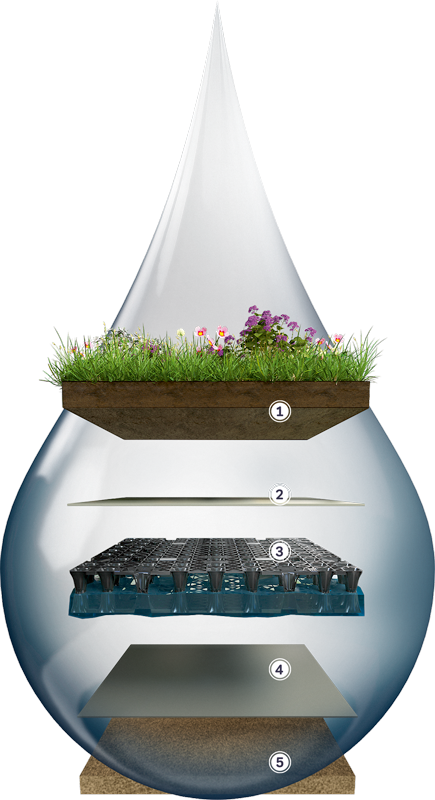 Structure
Extensive or intensive green roof with substrate
Capillary fleece
AquaCell Up Water storage
Protective fleece
Warm roof structure with sealing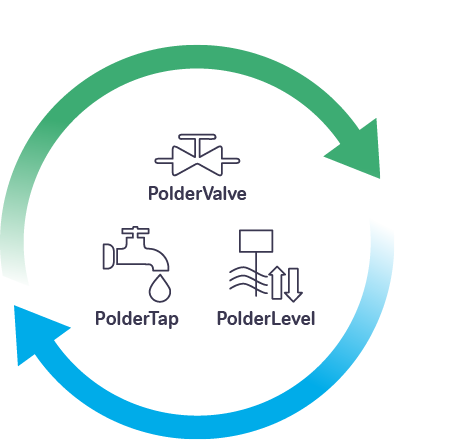 Wavin PolderRoof examples
Our vision: See Water Differently
Cities are growing and the climate is changing; heavier precipitation, extreme heat and prolonged drought combined with less urban space for solutions means the need to think about more resource-efficient solutions has growing importance. Nature-based solutions, green infrastructure, and especially rooftops have been identified as critical components on the path to climate mitigation and adaptation, but it turns out that green doesn't work without blue - which is why we see the smart blue-green roof - the PolderRoof - as an essential part of the solution.